Jeff Lynne's ELO - Wembley Or Bust (2017) Blu-Ray 1080p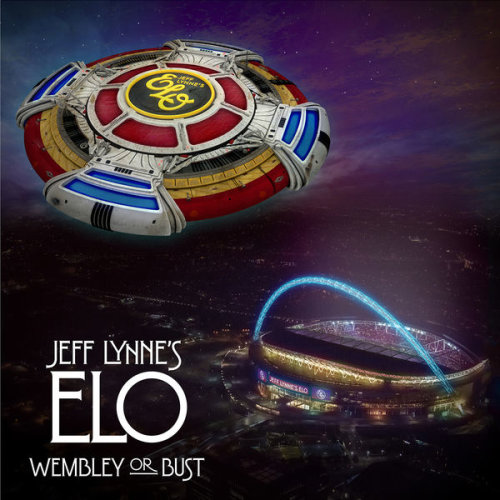 Screenshots: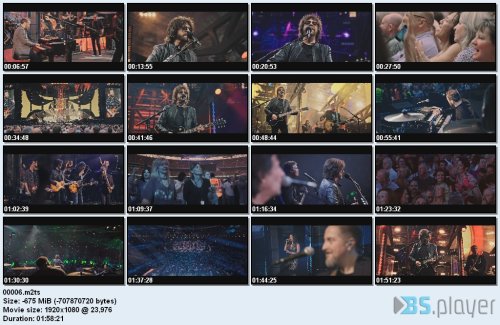 Setlist:
01. Standin' in the Rain
02. Evil Woman
03. All Over the World
04. Showdown
05. Livin' Thing
06. Scene 1
07. Do Ya
08. When I Was a Boy
09. Handle with Care
10. Scene 2
11. Last Train to London
12. Xanadu
13. Rockaria!
14. Band Introductions
15. Can't Get It Out of My Head
16. 10538 Overture
17. Scene 3
18. Twilight
19. Ma-Ma-Ma Belle
20. Shine a Little Love
21. Wild West Hero
22. Scene 4
23. Sweet Talkin' Woman
24. Telephone Line
25. Turn to Stone
26. Don't Bring Me Down
27. Mr. Blue Sky
28. Scene 5
29. Roll Over Beethoven
30. Credits
About:
Wembley or Bust is a special release commemorating the June 24th, 2017 performance by Jeff Lynne's ELO at the famed Wembley Stadium in London, England. The Wembley or Bust album is available digitally, or physically as a 2 disc audio CD and a 3 LP vinyl package. There are also two Deluxe packages – each including the 2 disc CD set, and the concert film on Standard DVD or BLU-RAY DVD. The music is produced by Jeff Lynne, and the concert film is directed by Paul Dugdale.
In Wembley or Bust, we see Jeff and his remarkable musical ensemble filling Wembley Stadium with one of the greatest rock & roll spectacles of all time, complete with bells, whistles and spaceships in front of a 60,000 capacity crowd. As Jeff says himself 'It's the best time I ever had in music… It is beyond anything I could have imagined'. More popular than ever, Jeff Lynne's ELO have always been known for their epic live shows and with a distinct style that seamlessly and innovatively blends rock, pop and classical music.
The Wembley or Bust audio and film includes performances of many of the most beloved songs of our lifetime, from vintage ELO classics like "Mr. Blue Sky," "Livin' Thing" and "Evil Woman" to "Do Ya" from his days with The Move, "Handle With Care" which he recorded with the Traveling Wilburys, right through "When I Was A Boy" from his latest ELO masterpiece, Alone In The Universe.
Jeff Lynne is widely regarded as one of the greatest record producers in music history. In addition to his storied career in ELO, Lynne was a co-founder and member of The Travelling Wilburys together with Bob Dylan, Roy Orbison, George Harrison and Tom Petty as well as a producer and collaborator with some of the biggest names in music including The Beatles, Paul McCartney, Ringo Starr, Joe Walsh, and most recently, Bryan Adams.
Info:
Genre:
Rock
Quality:
Blu-Ray | 1080p
Format:
M2TS | 19.9Mbps
Length:
01:58:22 | 19.6Gb
Video:
H.264 | 1920x1080 | 16:9 | 23.976fps
Audio:
LPCM | 2304kbps | 48kHz | 2 channels: L R
Language:
English

Kod:

https://www.keeplinks.co/p84/5a1c03fd2226f
pass: galexandersHD
Attention:
Files are subject to expiration and can be automatically deleted if their not downloaded 30 days after the last download.