Slipknot - Day Of The Gusano (2017) BDRip 720p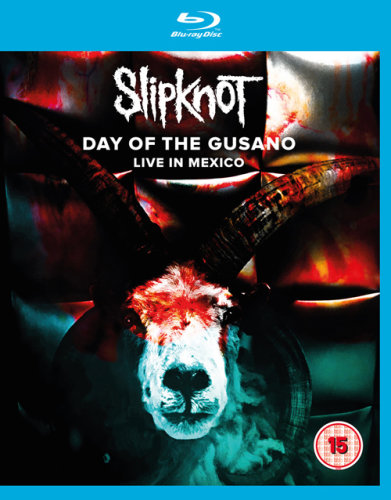 Screenshots:
Setlist:
01 Sarcastrophe
02 The Heretic Anthem
03 Psychosocial
04 The Devil In I
05 Me Inside
06 Vermilion
07 Wait And Bleed
08 Prosthetics
09 Before I Forget
10 Eeyore
11 Duality
12 Custer
13 Spit It Out
14 Medley: Metabolic / 742617000027
15 (Sic)
16 People = Shit
17 Medley: Surfacing / Til We Die
About:
According to some text superimposed on images of a lot of creepy crawly bugs on this new Blu-ray, Day of the Gusano translates as Day of the Maggot. "Maggot" is furthermore offered as a synonym for "fan" somewhat later in this unexpectedly endearing combo platter (hopefully maggot free) of concert footage shot in Mexico City and some very appealing candid stuff featuring both the band and a slew of Mexican fans. One would hardly think of Slipknot and "touchy, feely" in the same sentence (at least I wouldn't), but Day of the Gusano turns out to be unexpectedly emotionally resonant, at least in its "documentary" side. The actual musical elements are not exactly paradigms of subtlety, but they present the band's manic tendencies in all their thrashing, head banging power.
Info:
Source:

Genre:
Nu Metal | Groove Metal
Quality:
BDRip | 720p
Format:
MKV | 5000kbps
Length:
01:23:00 | 4.73Gb
Video:
H.264 | 1280x554 | 21:9 | 29.970fps
Audio 1:
PCM | 1536kbps | 48kHz | 2 channels: L R
Audio 2:
DTS | 1536kbps | 48kHz | 6 channels: Front: L C R, Surround: L R
Language:
English

Kod:

https://www.keeplinks.co/p84/59f48fd952b18
pass: galexandersHD
Attention:
Files are subject to expiration and can be automatically deleted if their not downloaded 30 days after the last download.